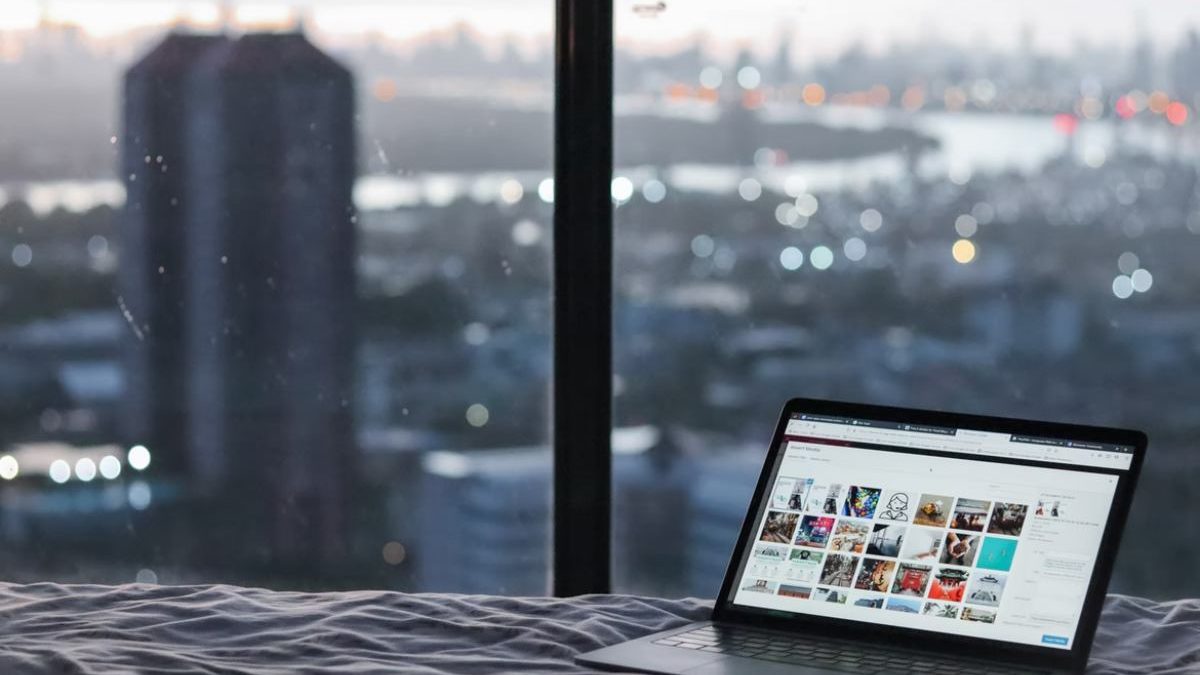 Being able to work from home has become more important to many people. Balancing life quality and career is essential to pursue happiness in this turbulent and demanding world. It often leads people to consider the possibilities of traveling while working, otherwise known as becoming a digital nomad.
Traveling the world while making a living is a dream that many would like to turn into a reality.
From not being tied down to one location to making a living no matter where you are, there are many reasons a digital nomad lifestyle is appealing.
However, before embarking on it, there are many challenges to consider, and this article covers ten of them. Here are they:
Becoming result-oriented
Learning how a digital nomad can make money
Figuring out the details of daily life
Planning your taxes
Having access to banking activities
Staying connected
Getting mail
Getting around
Planning your stay
Missing the family
What Exactly is a Digital Nomad?
A digital nomad is someone who does remote work while traveling to different locations. They will work in places like coffee shops and even from a boat.
As long as an internet connection can be achieved, a digital nomad can make money. If you have the desire to travel and would love to get away from a 9 to 5 job, working in your own schedule, being a digital nomad might be an exciting option to pursue.
10 Issues to Think About Before Becoming a Digital Nomad
1) Becoming Result-Oriented
When you don't have someone asking you to do something, you usually make your own schedule, and sometimes it is difficult to accomplish the goals you established.
When you work from an employer, probably in the first shift, from 9 to 5, you know you must be at the office at 9 am, and you may leave at 5 pm. Some used to work on second or third shifts. The common characteristic is a time to be at your workplace and leave.
When you're on your own, you make your shifts. Many catch themselves working at dawn or on weekends. It's your choice. The ultimate priority is to deliver your tasks on time.
The digital nomad does not work on a pre-determined schedule anymore. Instead, they prefer working on goals and KPIs. How to fix [pii_email_841b43fada260254c8d3] error
It would be best to find ways to keep your discipline and stick to your goals. It does not matter if you work on the first, second, third shift or mix them. As said before, the crucial expectation is to keep high performance and maintain the deliveries on time.
Don't forget you depend on your income to keep traveling. So, do your job accordingly.
2) Learning How A Digital Nomad Can Make Money
If you want to be a digital nomad, you need to know how you'll make money. Your work needs to be able to travel with you, and you must learn how your skills and knowledge can transfer into making money in this manner.
Many options are available, with some popular choices being:
Blogger: creating a WordPress website focused on a niche, like travel, has been one of the main options from Digital Nomads. To become a quick win, you have to make your website easy to find on search engines. That way, you get passive income from advertising.
Software developer: With so many coding Bootcamps nowadays, it's easier to get your web developer certification. Besides, there are so many specialties that companies need. Looking for a career in technology can be a wise choice for a digital nomad. This article lists your options for a software developer career.
Ecommerce Owner: have you ever heard about dropship? It's the sale that a retailer makes but does not touch the product. The manufacturer owns the logistics process. If you opt to do this, you will be dealing with attracting traffic to your website to sell more products and attend to consumer complaints.
English teacher as a second language: With the number of people trying to learn English to grow in their careers, becoming an English teacher for foreigners is a must-do. You can give classes using Skype or Google Hangout, free tools, and get your payment digitally (We will talk about that on list number five.
Freelancer (in various areas): Many international platforms such as LinkedIn, Upwork, Freelancers.com, and many others allow you to do what you like more and get paid for it. You can be a freelance writer, a digital marketer, a PPC specialist, a web developer, an HR specialist, a life coacher, among others.
Book writer: This is a tougher one, but it's still valid. Many book writers have been struggling with reducing paper books, but let's face it, with the technology, other opportunities open for a book writer. You can be a ghostwriter for someone famous. You can even write your own novels and place them to sell on Amazon as eBooks. Options are many, if you like it, you can try, and of course, you don't need to be in an office or at home writing. You can go and get inspiration anywhere you want.
Start a consulting business: Let's say you have been working in a particular industry for a long time, got your solid reputation, and you got tired from the 9 to 5. You can become a consultant. Consultancy opens you opportunities to share your experience without the need to be at the office.
Direct salesman: Inside sale became a typical profession, and it's basically sale using remote ways, either email, message apps, or phone. The inside sales try to generate leads, and SaaS companies commonly use it.
Other professions: Graphic designer, social media consultant, Internet Marketer, etc. If you want to explore more options, find in this article 47 business ideas to work remotely.
 3) Figuring Out the Details of Daily Life
Now that you have determined how to make money, you need to figure out the details of daily life.
Will you be working for yourself or as an employee?
Where will you get mail?
How will you deal with health issues?
Are you having life or international health insurance?
Are you planning your meals in the new country?
International insurance may be essential for your safety depending on your country, where public hospitals are not considered safe or even lack the capacity to attend to everyone in need.
Another vital plan you have to have is about food. In some countries, it will be challenging to adapt to their types of meals. If you go to Mexico, you have to understand their levels of strength for hot meals. You will realize there that mild is not as moderate as it says.
Making sure you have a solid idea about the details of daily life will help your overall experience as a digital nomad be a pleasant one.
4) Planning your taxes
It is essential to figure out taxes as a digital nomad. If you are from the United States and working overseas, you still need to pay taxes, and Nomads will find some exceptions.
For example, you can look into the Foreign Earned Income Exclusion. where it is possible to avoid paying US taxes on up to one hundred thousand dollars worth of income.
While it may not work in your situation, it is worth investigating. Hiring an accountant that works specifically with people who live overseas is also something to consider.
 5) Having Access To Banking Activities
Properly managing your money while working as a digital nomad can be a challenge. To get paid while overseas can sometimes be frustrating.
Many nomads had had their credit or debit cards canceled when they tried to use them while overseas.
Having a PayPal account  is recommended as well as finding a good travel credit or debit card. It will make managing your finances while traveling much more straightforward.
6) Staying Connected
Making sure you have a solid Wi-Fi connection is vital to digital nomads, as that is how you will make your money.
Having a speed test app will help make sure you can find the best connections to work from.
Opening a virtual phone account and finding a secure messaging app will also be incredibly useful to you. Google voice is a great option. You can call any phone number, including landlines, at the cost of 1 cent per minute in many of them, and you don't need to have an address for it. You can connect through the internet.
Having a high-speed internet will help you not only stay connected for work-related activities but also for satisfy your entertainment cravings from the internet. If you have high-speed internet that is stable, you can use platforms like the pirate bay and download movies and tv shows that can help you pass time and stay entertained.
7) Getting mail
As a digital nomad, you are going to need to figure out how to get mail. The great news is that there are virtual mail services you can use.
Services like these give you a physical address where people can send mail. Many also offer the chance to read some of your mail online or have your mail forwarded to you wherever your current location is. They also give you an option to scan your mail and deliver it as an email. All these options are found in what we know as virtual mail addresses.
8) Getting Around
When you are a digital nomad, you need to get around. Different countries will offer various options, and public transportation is a possibility, while renting scooters or a car can also be an option.
It is wise to know what your viable transportation options are before arriving at your destination country.
Many countries have shared-ride options, such as Uber,   Lift, and some local ones. Know in advance if this can be a good option in the country you will go to next..
9) Planning Where To Stay
Lodging is essential when you are traveling. Digital nomads have chosen to stay at hotels or hostels, and others have found Airbnbs to stay at while options like shared living spaces are also available.
A good amount of research is needed to see what options will work the best for your situation.
This is the tip of the iceberg of factors that need to be considered before becoming a digital nomad. It can be a fulfilling lifestyle for many. However, no one should try to jump into anything like this without a solid plan in place.
10) Missing the Family
One of the main challenges, when you're traveling the world is the family absence. Many digital nomads consider themselves free spirits, but when you need someone to talk to, you may miss your father, mother, brother, sisters, etc. Get prepared for it.
Wrapping Up
Being a digital nomad is a lifestyle that many would love to have. Although some companies are getting more and more employees to work remotely, it's a practice far from the majority.
To become a digital nomad, you have to choose the right career path, either be a website owner, a blogger, or a freelancer. Any of these professionals will give you challenges that you must get ready for it.
In this article, we listed what we consider the main ten challenges. If you're a digital nomad, let us know the challenges you face in your day-to-day life!
Also Read: IT Staffing Agency – How to Start
Related posts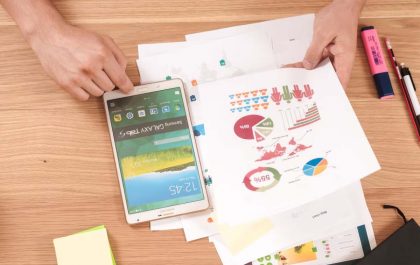 Marketing and customer analytics: Taking growth to the next level
Being aware of your customers' requirements and deploying the right marketing strategies to complement these requirements are crucial for business…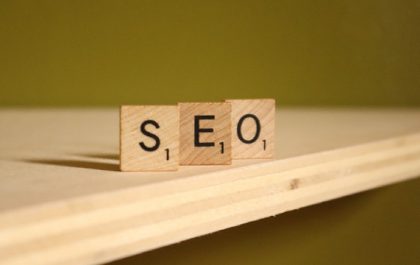 Tips And Tools to Help you Create SEO-Friendly Content
Tips And Tools to Help you Create SEO-Friendly Content – Creating content and articles has its challenges along the way,…