Are you thinking of designing your business website? If your answer is yes, you're in the right place. A business website should be a platform for business information and e-commerce. If you're looking for a site that grabs the attention of regular and potential clients like many other business owners, there are many important factors to consider. Here are some of them.
1.Business Values 
A clear understanding and consideration of what your business stands for maybe a good starting point when designing your business website. When you've established your business values, you'd be clear about what needs to be included in your website.
And once you know what your site should communicate, everything else should fall right into place. However, if your company values are unclear, it would be harder to develop a plan on how the site would look.
2.The Right Name For Your Site
Make sure your site is easy to identify. The best way to do this is to select a domain name for your that closely resembles your business. When it comes to choosing a name, you can turn to a name generator for assistance. Choosing the right name could also help make your site visible when potential and existing clients search on the web.
3.Content 
A website is not just about how the design looks. As cliché as it may sound, you have to consider the content as well. The content on your site has to be engaging, worth sharing, and relevant. If your site has good content, it will draw traffic that could ultimately turn into a business.
Good content is usually the following:
Informative
Well-laid out
Engaging
Neat
Correct
Simple
4.Optimization 
To effectively engage all your potential customers, you have to consider optimizing your site. Optimization ensures the site will have quick browsing. To achieve this, all updates have to be updated. Also, engaging the right web host that could handle the size of your site is something worth considering.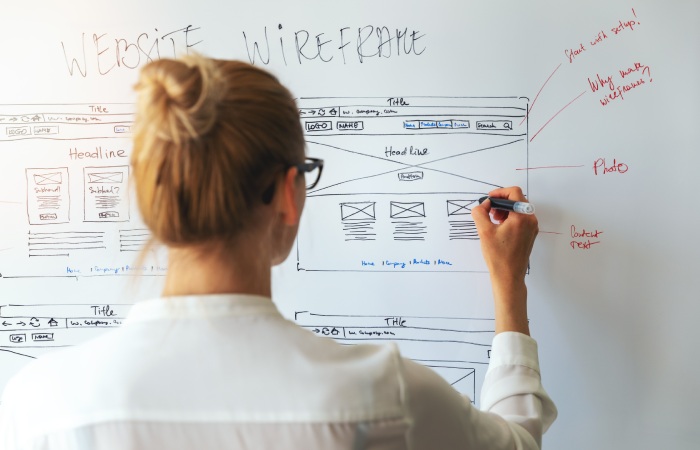 You could seek the services of a professional to help you with optimization. As an example, if you're in Sydney and surrounding cities, you could acquire the services of a web design agency in Sydney to ensure success in optimization, given they're experts in this field.
5.Important Information 
Important information such as business contact details, including phone numbers, maps, and directions, must be strategically included where your audience will find it easily. Social media handles and links are also worth considering in this age of digital marketing. Trello Business Class review is the most popular product offering from this provider.
6.Site Compatibility 
A business website is created mainly to generate traffic and possible business. Therefore, you have to think about the compatibility of your site with various platforms and devices.
It's important to consider the relevance of mobile devices in this day and age. Many internet users prefer using their phones for online business transactions. You could benefit from reaching these people if you ensure your site is mobile-friendly.
7.The Backend 
Depending on the nature of your business, you may need to think about technical support in case your site goes down during an important period. If the site crashes without a proper backend plan, you could lose business and potential clients. It's therefore worth thinking about proper backend infrastructure when designing your business website.
8.Security 
Cybersecurity cannot be ignored, especially if your website is dealing with client data or e-commerce. Your website has to adhere to all the security protocols necessary to protect your business and clients. Cybersecurity my unnecessarily expensive, but it may save you lots of money in the long run.
9.Analytics 
Once you've launched your business website, it doesn't end there. You'd still need to think about analyzing the site to get an idea about what's what.
Analytics would provide such information as to whether calls to action are giving relevant data. You'd also receive information on whether search engine optimization is driving the right traffic to your site.
10.Site Architecture 
Creating a website is almost like building your physical office, only it's online. So you also need to think about the design and architectural plan of your site before you start building it. Your plan must be based on your target audience or the reason for the website. There also has to be a detailed plan and design based on your intended audience.
Web-based construction project tracker template combines document management, project scheduling, team member collaboration, and more to track tasks for success.
Apart from a great architectural design, you have to get into the minds of your audience so you could create a site they'd find user-friendly. Your navigation menus have to be kept at a minimum of about five. The tabs also have to be clearly titled, with all the linked ones next to each other.
In Summary
Having an online presence is important to any business today, and making sure you have your own business website would help establish your presence online. But when creating a business website, there are many things to consider. These include the right name, your business values, other information about your business, relevant content, site optimization, site architecture, site compatibility, analytics, security, and backend support.