Online shopping is growing very fast and has become very popular all across the world. This has led to a significant increase in the number of eCommerce stores and has offered amazing opportunities for those who have been thinking about becoming eCommerce entrepreneurs.
Setting up a Shopify store is not a hard thing to do once you decide what it is you want to sell and how you're going to do it. However, you will be left with having to figure out how to manage the day-to-day operations all while providing outstanding customer support.
If you're unsure of how to go about this, below we offer the ultimate guide to managing your Shopify store properly and maximizing its effectiveness from the very beginning.
Inventory Management
If you want to manage a Shopify store properly, maintaining inventory is essential to its overall success. This might be tricky but if you do not get it right, you could risk delaying, overstocking, and filling orders incorrectly. This will in turn lead to unnecessary expenses but also losing valuable customers.
To properly manage your Shopify store, you must learn how to handle your inventory efficiently. That is why investing in a Shopify inventory management tool can be the right solution. This will streamline your entire inventory management process, allowing you to improve the efficiency of your Shopify store.
Additionally, getting inventory right will save you a lot of time since you won't have to keep updating spreadsheets with inventory numbers and details and the counts will change in real-time when new stock is received, sold, or returned.
Email Marketing
Email marketing is a great method to get the work out about your eCommerce store and inform existing and potential customers about new products or special offers. It's also very effective when wanting to send important information to your customers, such as their order number, shopping info, etc. This will make it possible for them to keep track of all this information and it will also create a great user experience, which they will greatly appreciate.
There are great tools available for growing your email list and executing marketing campaigns. Make sure you choose one that will automate most of your marketing tasks, help you track abandoned cards, and send automatic follow-ups as a way to maximize conversion rates.
Customer Service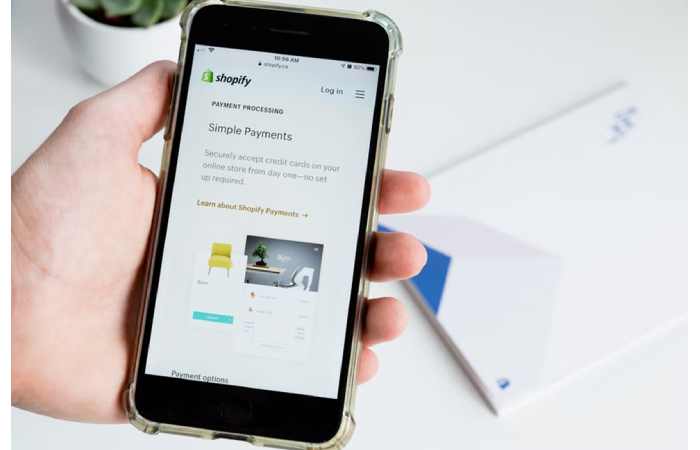 Customer service is a key component of any eCommerce business. The way you deal and communicate with customers will determine whether they will recommend your business to others and help it grow. However, if you receive a lot of queries in the form of pricing requests or product feature requests, chances are that your customer support team might not be able to respond to all emails sent by customers.
For this reason, we recommend that you look at the possibility of introducing a live chat tool that will make it easier for you to keep a clear line of communication with your customers. No matter what type of assistance they need, a live chat will allow them to get answers quickly without having to pick up the phone or wait for an email reply.
Customer Relationship Management 
Besides your employees, your customers are the foundation of your business success. If you're unable to attract and retain loyal customers, your Shopify store will most likely fail. The competition in the eCommerce world is very fierce so retaining customers is a task you should not take lightly.
Customer retention depends greatly on how well your business interacts with its customers so investing in a proper CRM (customer relationship management) is an excellent solution that will help you store data about existing customers and prospects in one single place. It will help you provide an overview of your operation, create the best customer experience, help you better understand your customers and their behaviors, and determine potential sales opportunities.
Content Marketing
Regardless of the type of products you're selling, you must make content part of your marketing strategy. Providing and sharing high-quality content is an excellent way of promoting yourself as an expert in your field and building trust with prospects. This will also keep customers engaged, attract potential customers and turn them into paying customers.
Content marketing takes a lot of effort, so look at the best content marketing tools to use to properly manage blog posts and email campaigns.
Final Thoughts
The competitive world of eCommerce makes it difficult to reach success overnight, but there are plenty of ways that you can establish your business in this market. Use this article as a guide if you want to manage your Shopify store properly and efficiently.