If you want to push your business to the next level, you'll need people who can act as a link between you and potential clients. This marketing technique can help you raise your company's visibility and revenue. Brand ambassadors are the people who would act as this link between the two parties.
People who represent a company's face are known as brand ambassadors. The primary responsibility of these personnel is to promote your company's products in a favorable light and raise awareness among potential customers. Most ambassadors receive training in order to improve their abilities. This training is popularly known as a brand ambassador program.
A brand ambassador program is a promotional approach that helps people to understand a company's message and their objectives. This objective could include increasing brand exposure, sales, and reputation. Many brand ambassador companies offer these programs to interested individuals. However, if you are looking to run this program in your organization, you need to learn how to start a brand ambassador program from experts in the industry.
This article will discuss relevant tips to guide you if you are looking to start an ambassador program. Please read on as we explain more.
Types of Brand Ambassador Program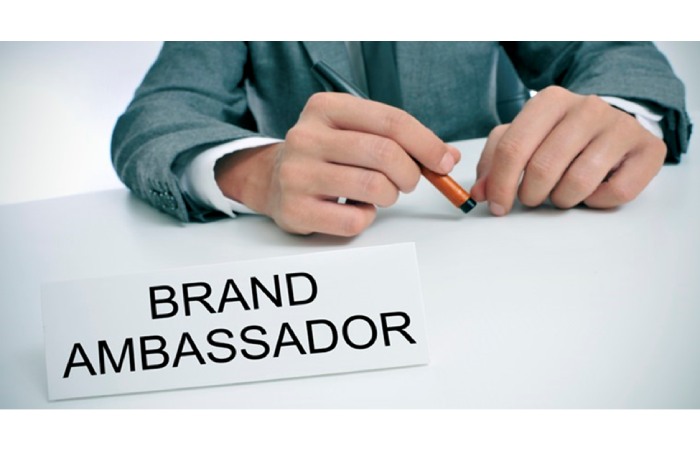 Here are some common types:
Programs for Students
This makes it easier to reach out to the younger generation, particularly students. These students could be in high school or college. If the target market for your business is young people, you should hire representatives who have completed student ambassadorship training.
Affiliate Programs
This is not the same as affiliate marketing.  Individuals or businesses who participate in affiliate programs give you credit on their social media page or website. People may mention you in a social media post, such as an Instagram post or YouTube video. They will inform their followers why they can trust your brand in whichever method they do it.
Employee Programs
This entails searching within yourself for your ambassadors. While this is not something that many businesses do, it is one of the best marketing moves you can make. Your staff are well-versed in your products and services, so they know the best method to use in promoting your business and reaching set objectives. If you need help on how to turn your employees into ambassadors, you can check here: https://www.forbes.com/
Informal Programs
Customers can be powerful influencers for you. They have used your products and are familiar with how they function. You can talk to these enthusiastic consumers and see if they'd like to work for your firm as a representative.
How to Start a Brand Ambassador Program
Here are some steps to guide you:
Define the Goals of Your Program
You shouldn't launch an ambassador program merely for the sake of having one. This demands time and energy investment on your part: you must first understand what you will get from your program before starting it. Most programs are geared toward increasing brand awareness rather than increasing sales. As you roll out your program, you'll most likely be watching metrics like hashtag usage, mentions, and follower growth.
Establish your Brand Ambassador Selection Criteria
Your program should not include anybody and everything. There will be no two brands with the same standards for their ambassadors. Nonetheless, here are some characteristics to consider when selecting persons to contact:
How much have they previously interacted with your brand?
Have they been a customer for a long time?
What is their current social media engagement rate?
How many people follow them?
Set Regulations and Guidelines for Brand Ambassadors
Working with brand ambassadors has the advantage of requiring less hand-holding. You are not required to craft or handle all of their messages. They should, in principle, be familiar with your firm and promotional strategy.
Providing them with a style guide and a set of expectations is still a good idea. You certainly want them to bring a unique touch to the campaign, and you also don't want them to criticize competitors without reason. Obviously, you must ensure that they are promoting the appropriate products and hashtags for each campaign.
Encourage, Empower, and Reward your Ambassadors
Remember that working with a brand ambassador is a long-term commitment. Make sure ambassadors understand what's in it for them by working with you, from gifts and money rewards to giving them shout-outs on your own account. If you properly incentivize your representatives, they will work hard to create customer loyalty for your business. If you need help with other methods to create brand loyalty, you can check here.
Conclusion
Every business wants to achieve set objectives. This explains why they go to any length to implement strategies that are effective in achieving these objectives. One way to achieve your business goals is the use of ambassadors. This article highlighted tips to help you start a brand ambassador program. Feel free to check them out.