Search Engine Optimization (SEO) is no less than a minefield for small business, mainly because of how difficult its execution is and how long it takes to reflect the results. As we have jumped to the third decade of the 21st century, SEO has become more important than even considering that a majority of customers start their buying journey with a search.
Your target, as a small business, should always be to increase your sales using SEO. And in order to increase your sales using SEO, you need to have an effective strategy and an SEO checklist in place. In this article, we'll see how it is important for small businesses, and you'll be getting an ultimate SEO checklist for your business.
Importance of SEO for Small Businesses
When do you decide to leave any subscription, it's when you don't see any benefits coming out of it. The same goes for small businesses and SEO. One of the main reasons why small businesses start ignoring their online presence is because they don't see how beneficial it can be for them. Now, it's not hidden from anyone that SEO campaigns require some investment, both money and time. But, if you have enough patience, it has the potential to pay it all back and even more.
Some of the main benefits of SEO for small business:
They can reach a wide target audience which means more customers
Appear in the right place when your customers are searching for it
Helps in building brand awareness
You can improve your rate of conversion significantly through SEO
Beat your competitors by appearing above them
More and more people will be able to find your website on the internet if you start investing in SEO. When more people land on your website, then even if they don't convert, it'll help in building brand awareness. SEO helps small businesses increase their number of leads and start ranking above their competitors. SEO is important for small businesses, and it is going to stay so for ages. With that said, let's jump onto our next section, i.e., the checklist.
The Ultimate SEO Checklist
We have divided this ultimate SEO checklist into three sections – Research, On-Page SEO, and Off-Page SEO. These three aspects are the pillars of any successful SEO campaign. Without further ado, let's get in it.
Research
You cannot utilize SEO to its full potential if you take the research work lightly. It is one of the first tasks that you are supposed to complete while starting an SEO campaign. Research required for SEO can be further broken down into four parts: market research, niche research, competitor research, and keyword research.
Market Research: When you analyze the market correctly, you get a good idea of what's happening in your industry. It tells you what are the things that your customers look for, and how you can target those to appear higher in the SERPs (search engine result pages). It is essential for the data to be real-time.
Niche Research: After analyzing the market, it is now time to further narrow it down to a particular niche sector, and niche research helps you with that. This is where you can find out what Google shows for the queries done by using the industry terms. By looking at what google shows, you can determine what you need to do to appear higher.
Competitor Research: Who are you competing against for your line of products and services matters as much as anything. You need to keep a track of them, their strategies, and their performance. It will help you identify what you can do, and what you should avoid.
Keyword Research: After getting done with the competitor research, you jump into keyword research. It will help you target particular search queries, and will allow you to appear on Google when a user searches for a relevant term or phrase. Moreover, you can use the data gathered in competitor research to see what keywords they are targeting, as they might work for you too.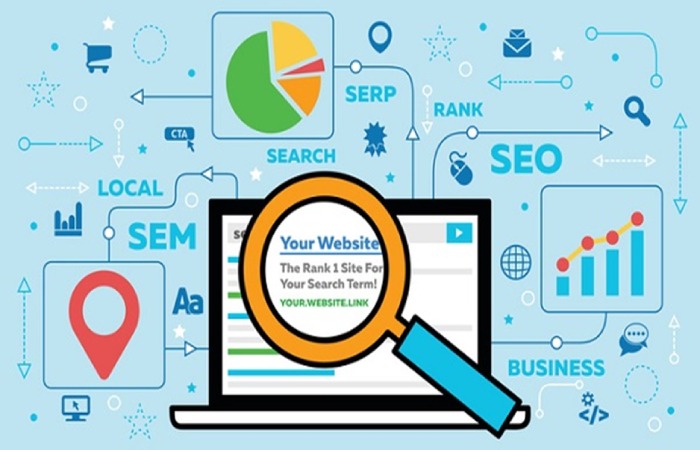 On-Page SEO
The main motive of on-page SEO is to help search engines analyze your website and all sorts of content present in it. It allows the search engine to determine if the query of the searcher is relevant to the content present on your site. With Google constantly updating its algorithms, mastering on-page SEO will help achieve long-term success for small businesses. When we say mastering on-page SEO, it doesn't mean that you'll have to do it all by yourself. You can hire any small business SEO company to do the job for you.
On-page SEO can be further divided into 4 categories: general, optimizing content, performance changes, and URL optimization.
General: General optimizing is where the basic on-page SEO begins. You should add XML sitemap, navigation, robot.txt file, and can also use an SEO plug-in. You should then correct the meta tags, meta descriptions, and titles.
Optimizing Content: After the general optimization, check the existing content present on your website. Here you'll have to make all the necessary changes based on your research. Some of the things that you should be looking for are duplicate content, visual design, media usage, keywords, internal linking, bounce rate, CSS, and outbound linking.
Performance Changes: You must ensure that your website is optimized for mobile devices, has good hosting, and the page speed is as fast as it can get.
URL Optimization: If you have a good URL structure, not only will it improve your ranking on the SERPs, but it will also be easy for visitors to recall the content. Try to not exceed 100 characters and use keywords to define your content.
Off-Page SEO
Off-page SEO is one of the most popular parts of search engine optimization. It is also commonly known as link building. Below are some of the ways you can optimize your off-page SEO:
Broken Link Building: Check your websites for the broken links and replace all of them to improve your Google rankings.
Social Media: You should always put your social media handles on the content you publish for your keywords. It will help in link building and will also grow your social media audience.
Brand Alerts: You can know when someone mentions your website on the internet by setting up brand alerts. You can set it up using Google Alerts and Mention.
Off-page SEO does not end here. There's a lot more to it that will require a separate blog altogether. It includes guest blogging, guest podcasting, LinkedIn pulse, conference links, infographic links, and much more.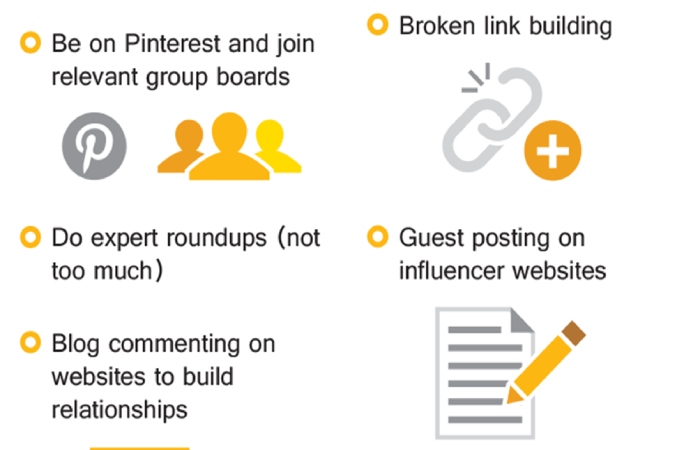 Final Words
It can be challenging for a small business to compete with large corporations for the online space, as they have more people and resources working on it. But it is definitely something that can be achieved with proper strategies. This SEO checklist helps you understand what you have to do to achieve that.