In the past decade, the modern world has blessed us with so many technology-driven inventions and life-changing gadgets that expanded our horizons and made things easier. As a matter of fact, many things that were practically impossible just a couple of decades ago are now a reality. Manufacturing processes and techniques have significantly evolved, productivity within organizations has reached new highs, thanks to technological advancements and forward-thinking CEOs and companies that tirelessly work to make the world a better place to live.
So, if you consider yourself to be a forward-thinking business leader and you're eager to embrace technology in order for your company to operate more efficiently and achieve tremendous success, here are the four areas where you can implement specific technology-powered solutions and make the leap towards the future.
Operations And Processes
First off, using the right production processes and methods is a must for every aspiring manufacturing business. For that reason, your business should always be on the lookout to implement new technologies. After all, the implementation of novel technologies would usually mean superior efficiency, which translates to more profits at the end of the day. Of course, upgrading your manufacturing operations and processes may be costly upfront, but it will be worth it in the years to come. However, moving onto newer hardware and equipment without a plan isn't the smartest thing to do either. The transition should be planned ahead, and you should use a proven implementation strategy.
For example, if you're a producer of toys or other plastic products, perhaps it's time to purchase or even outsource the latest plastic injection molding equipment to upgrade your manufacturing process and produce superior outcomes than your biggest market rivals.
Or are your costs enormous because you employ too many workers for simple heavy lifting? In that case, you could invest in a pick and place robot, as this technology-powered solution can contribute to cheaper production costs and overall cost-effectiveness within your facility. Producing optimal quantities of products is also very important, and utilizing technology that can measure finished products can be a great help.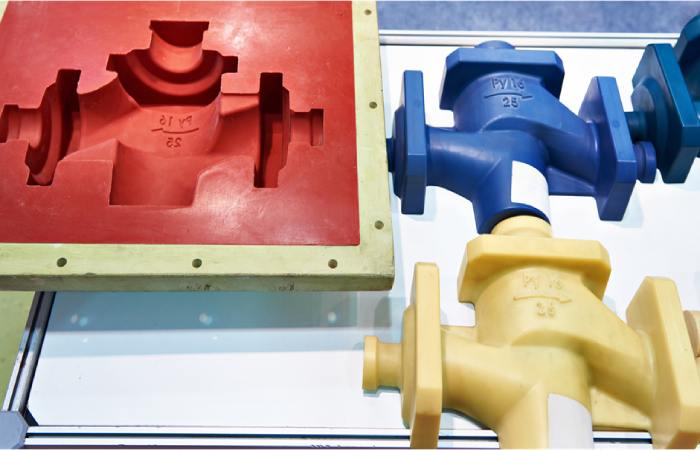 Workforce
As a business owner, you already know that the people who work in your company are vital to your success. But, truth to be told, your workforce understands the grass root realities of your business and the company areas in need of change. For that reason, you could ask for their honest suggestions and feedback and use them for implementing certain technological advances.
Equipping your workforce with modern-day technology and tools required for work these days is essential as a worker can only do so much without technology. For example, providing them with computers with fast broadband access for office-related tasks is a no-brainer in 2022.
Retail
Having a top-notch retail store is very important for multiple reasons for B2C companies. First, the retail place is the foremost thing each customer sees, and it builds their image for the brand. For that reason, the eye-pleasing decor can help prospective customers ease up and continue their shopping spree within your store. It will also help the company increase the average spending of their customers.
In the retail sector, using technologies like integrated POS systems can help businesses plan their inventory better and make informed decisions regarding their stock, thanks to POS-generated accounting reports. In addition, the cash flow forecasts will also be up-to-date and way more accurate. You can also decide to go towards automation, as your customers would greatly appreciate self-service counters and automated cashier systems.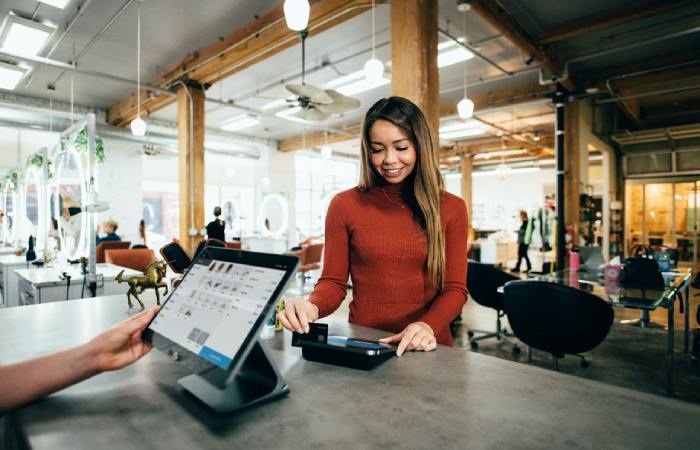 Customer Experience
Last but not least, setting up proper fully or partially automated customer service systems for customer feedback and assistance can also significantly help your company. In today's world, maximizing customer satisfaction and providing your customers with the service they need when they're having troubles with your products or services is crucial for success.
Social media platforms are another avenue of the Internet that needs proper attention and requires the presence of forward-thinking companies. For example, social media marketing campaigns can help you attract new buyers and cost way less than mainstream media marketing campaigns. Additionally, you can also provide customer service via your favorite social media platforms and help your clients resolve difficulties with your products or services in the most convenient way for them.
Finally, keeping your customers aware and updated on company news and events through conferences and technology-enabled gatherings can also add to your company's overall experience.
Final Thoughts
In the end, the use of innovation and technology for your business is excellent as it can make your company more effective and efficient at the same time. The sooner you decide to implement some of the groundbreaking technologies into your line of work, the better. Remember, technology is no longer a luxury but a requirement for all businesses that want to stay relevant in the years to come.