Return of investment (ROI) is simply defined as the ratio between profitability and investment cost. It is an indicator of your business efficiency and effectiveness for investment – if you get a high return on this investment, your plan is working. However, in reality, it is not as simple as it may appear.
As we live in increasingly digitalized and transformative times, experts agree that today the return on investment is much more complex and defined through many different aspects. Hence, your ROI can be increased profits, higher sales, reduced expenses, reduced overhead or production costs, operational efficiency, brand awareness, and higher customer satisfaction.
Even more importantly, ROI can also be digital – what you get in return from the time, effort, and resources you invest in your digital marketing strategy. Simply put, it is not about the metrics such as click-through rates, number of followers, or blog views, but the finances generated after investing in your digital strategy.
With that in mind, let's see how you can improve your company's digital marketing ROI in 2022.
#1 Boost Your Facebook Marketing Efforts
Facebook is an excellent platform for marketing your business, but jumping into paid advertising without a plan will result in throwing money without driving any sales to your website. So how can you ensure that your Facebook marketing efforts yield the highest ROI?
First and foremost, you need to target the right audience. Then, choose the perfect ad type, depending on your business and what you want to accomplish with your Facebook marketing. Finally, when a user clicks on your Facebook ad, it should send them to a dedicated landing page instead of your website's homepage. However, these bidding strategies are not enough due to Facebook algorithm updates.
As a result, the only way you can significantly increase your FB marketing ROI is by hiring a Facebook ad agency to help you scale your digital marketing efforts. When professionals handle your marketing, you can ensure that your ad campaigns will be successfully created, managed, and optimized. Furthermore, as agencies use predictive analytics and know which metrics are essential and which are vanity, you can ensure that your FB marketing efforts are adequate and lead to the highest possible ROI.
#2 Make Better Use of LinkedIn
LinkedIn is an invaluable asset to your digital marketing strategy. It can help you make connections, establish partnerships, generate leads, and boost your brand awareness. Basic tactics to grow your sales and business include finding highly targeted customers and contacts, using sponsored updates, perfecting your profile and content, growing your email marketing list, and more.
However, if you want to enhance your in-house lead generation campaigns, you need to automate your LinkedIn activities. For this reason, you need a solution that automatically sends out connection requests to potential clients, builds your funnel, and helps you turn them into loyal customers.
From creating intelligent messages based on your target audience's profile to managing your LinkedIn connections and lead funnel with an in-built CRM system – an effective automation solution accelerates the sales cycle from first contact to sealing the deal, thus improving your company's ROI.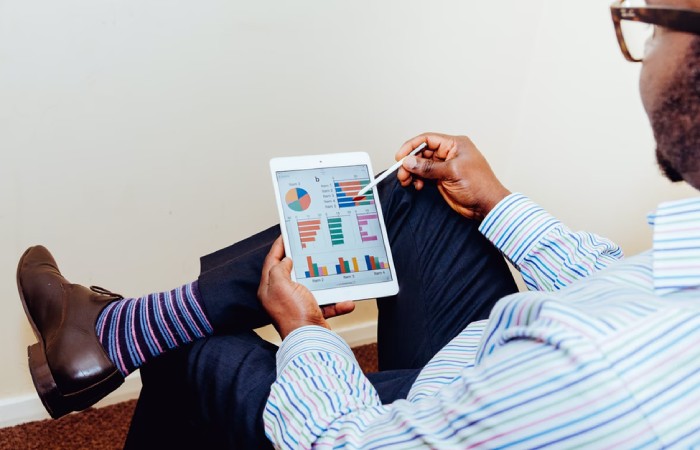 #3 Benefit From Influencer Marketing on Instagram and Youtube
If your current digital marketing strategy still does not include influencer marketing, this is the best time for you to adopt it. Think of it as a single customer recommendation of your product to thousands or even millions of people. No wonder influencer marketing has constantly been rising with positive trends.
If you are already using influencer marketing in your current digital marketing strategy, it is time to consider upgrading it. The next generation of influencer marketing will include the use of artificial intelligence. With the use of AI, you are now able to exactly pinpoint your target demographic and speak to them directly.
To start, technologies like voice recognition allow you to identify what topics influencers are talking about on YouTube and IGTV. Moreover, AI can identify and shortlist the best influencers for advertising a campaign, as it is able to track and monitor a wide range of influencer social accounts and videos.
The Bottom Line- Become Agile
Digital marketing will undergo a further digital transformation to meet rising customer expectations. So, to optimize the customer journey, your marketing and technology teams need to work together. Digital marketing must be high on your business development agenda and establish transparency and a threshold of existing marketing-activity ROI. One of the best ways to do that is to create cooperating teams consisting of agile marketing employees and tech squads to target key performance indicators.
However, before doing that, you first have to assess your business and then evaluate the market and your competitors. Then, equipped with a thorough assessment, you can establish your win teams and start using our pieces of advice to maximize your ROI.